Fifth Annual C'mon (Chamber music old & new) Festival
July 14 - 16, 2017
Studio 96
10909 93 Street

All performances - pay what you can!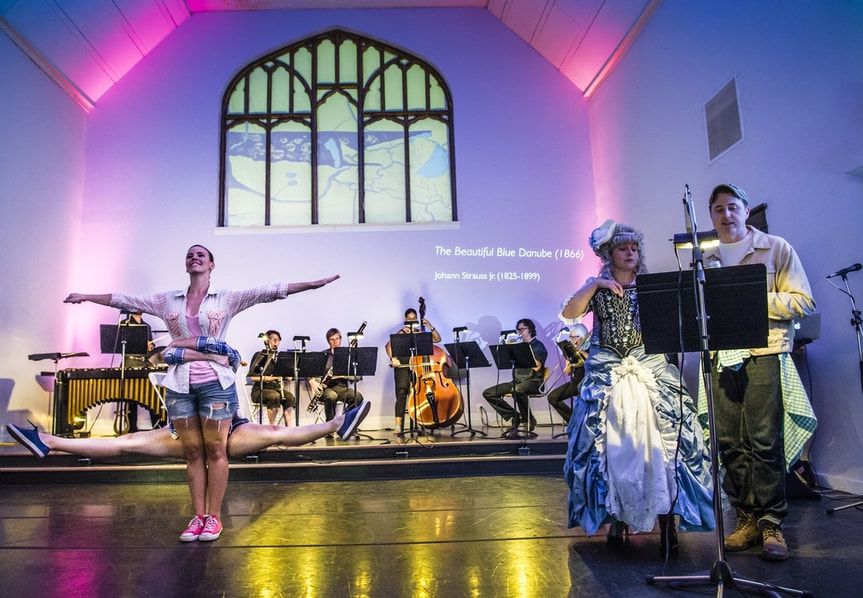 ---
C'mon Festival 2016 C'mon Ensemble with dancers from Citie Ballet, Andrea House & Garett Ross





"Music is such a powerful expression of our shared humanity: provocative, moving, and/or good clean fun. That's the balanced recipe we're aiming for in festival programming. The genres continue to blur; I'm very excited about freshly discovered composers , as well as new arrangements commissioned for the C'mon Ensemble this year. The hijinks continue!"
-Kathryn Macintosh
artistic director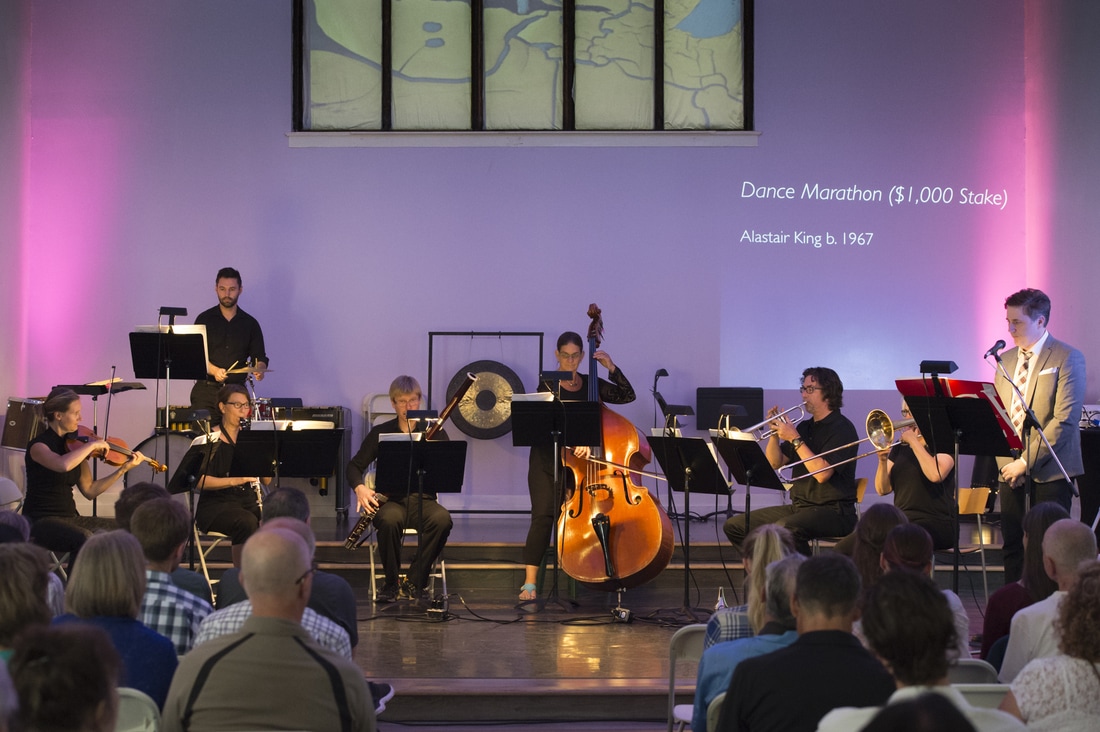 The C'mon Ensemble 2016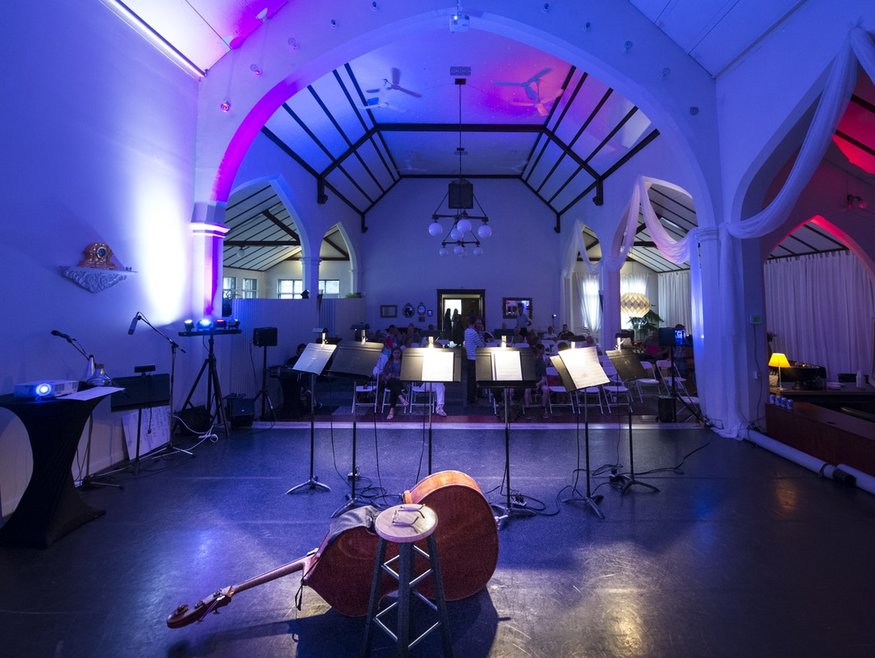 The festival returns to the splendid acoustics and hospitable ambience of McCauley's Studio 96 again this year. Formerly the home of the Anglican Parish of St Stephen's, the 1914 building now houses the architectural firm E3, which makes the unique space available for concerts and special events.
The C'mon Festival would like to thank our supporters
City of Edmonton
Edmonton Arts Council
Alberta Foundation for the Arts
College Copy