C'mon Festival Artists 2017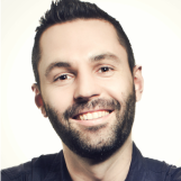 Percussionist/timpanist Timothy Borton is quickly establishing himself as one of the most in-demand musicians in Canada. Tim's performance credits include the Toronto Symphony, Canadian Opera Company Orchestra, National Ballet of Canada, Calgary Philharmonic, Vancouver Symphony, Winnipeg Symphony, Symphony Nova Scotia, Thunder Bay Symphony, and two seasons as acting Principal Percussionist with the Auckland Philharmonia in New Zealand. In addition to the C'mon Festival, Tim has been involved as chamber musician and soloist with the Scotia Festival of Music in Halifax, and the Shattering the Silence New Music Festival with the Nothin' But Gnarly Ensemble at Acadia University in Wolfville, Nova Scotia. A graduate of the University of Toronto, Tim's principal teachers were John Rudolph, Bev Johnston, Russell Hartenberger, and David Kent, with further studies with Robin Engelman, Bob Becker, and Christopher Lamb in New York City. Tim plays regularly with the Calgary Philharmonic Orchestra; when not performing or teaching Tim can typically be found pursuing his passion - brewing beer, then drinking said beer.
---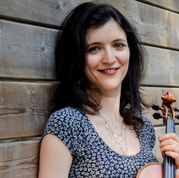 Virginie Gagné has been one of Edmonton's most sought-after violinists since her arrival here in 2006. She has been a featured soloist with the Edmonton Symphony Orchestra, in addition to being an active chamber violinist with the Alberta Baroque Ensemble and the Edmonton Recital Society. Prior to her appointment as Assistant Concertmaster to the ESO, Virginie was a member of the first violins in the Honolulu Symphony Orchestra, and she has also played with the Houston Symphony, iMusici, Les Violons du Roy, and the Montréal Symphony Orchestra. Virginie graduated with honours from the Conservatoire de Musique de Montréal and pursued her Master of Music studies at Rice University, in Houston. Additionally, Virginie has participated in numerous music festivals in Canada, California, and Austria. In her spare time, Virginie reads, bakes, and enjoys a game of poker. She resides in Edmonton, Alberta with her partner Alexander and her son Julius.
---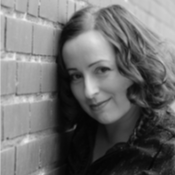 The multi-talented
Andrea House
is equally at home in theatre productions, concert halls and intimate coffee houses. As a songwriter she has a penchant for beautiful melody; vocally she floats between the hits of Patsy Cline and Billie Holiday, Willie Nelson and Irving Berlin, Allison Krauss and Norah Jones. Andrea has opened for the Blind Boys of Alabama at the Winspear, and shared the stage with such greats as Linda Tillery, Rose Cousins, and Ladysmith Black Mambazo at the Edmonton Folk Music Festival. Following her main stage appearance in 2012, Ricky Skaggs said to the crowd, "Andrea, oh my, that song was just beautiful!" She spent her early twenties acting in musicals, dramas, and comedic theatre productions. Andrea's nominations for three Elisabeth Sterling Haynes Awards resulted in a 1999 win for Best Actress for her lead role in "Babes in Arms". She appeared as the Devil in Stravinsky's Soldier's Tale at the inaugural C'mon Festival in August 2013. Her evocative voice and well crafted songs are garnering critical acclaim and fans from around the world.
http://www.andreahouse.com
---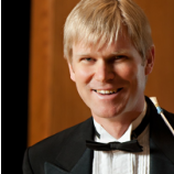 Since 2011 Matthew Howatt has played with the Red Deer Symphony Orchestra, first as second bassoon and now as principal bassoon. He has been acting principal bassoon with the Edmonton Symphony Orchestra since 2014. A founding member of the reed ensemble WindRose Trio, he was honoured with an award for "Best Classical Recording" by the 2009 Western Canadian Music Awards in recognition of the group's first CD "Path of Contact." Matthew began his studies in Edmonton with Diane Persson before graduating from the University of British Columbia under the tutelage of Jesse Read. Other teachers include Christopher Millard, Ivor Rothwell, and Christopher Palmer. He has also performed with the C'mon Ensemble since it's inception, most memorably dressed up as Elvis for the very first C'mon Festival.
---
| | |
| --- | --- |
| | Clarinetist Echo Mazur is a classically trained multi-instrumentalist from small town Saskatchewan but a gypsy at heart. Her love of travel has led to performances across North America, into Europe, and as far afield as Bali, Indonesia. Since completing a Master's in Clarinet Performance and the Toronto Orchestral Training Program, Echo has played with the Saskatoon, Regina and Jersey Symphony Orchestras and has toured with the Royal Winnipeg Ballet Orchestra. She has tripled on clarinet, sax and flute in pit orchestras, worked as a rehearsal pianist for Opera Saskatchewan and many musical productions. But Echo's real passion is World Music and Dance. Lessons in ballet, modern, African and Flamenco led to joining a Ukrainian dance troupe and then "Les Sortilèges", a professional folk dance company in Montréal. Some of her more exotic instruments include the Balinese gender (12-keyed metalophone) and African kora (21-sting harp lute). These can be heard in her compositions and recordings including "Bloom – Living Mandalas", a multi-media mandala meditation. Other credits include the soundtracks for "Exploring Ancient Egypt" at the Indianapolis Museum of Art and the NFB documentary film "A Year at Sherbrooke". |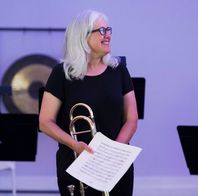 C'mon Festival artistic director and trombonist Kathryn Macintosh was born in Montréal but spent her formative years in New Brunswick and Nova Scotia. She attended Acadia University and the University of Toronto, where she majored in trombone performance under Gordon Sweeney. While in her early twenties Kathryn joined the Edmonton Symphony. Ever since she arrived in the city, she has been active in various chamber music projects, and was instrumental in the establishment of the Mill Creek Colliery Band. She recently acquired a sackbut (baroque trombone!) and is looking forward to exploring the wonderful world of early music. In the fall, she will join the faculty of the University of Alberta as trombone instructor. Kathryn started the C'mon Festival because she wants to share the joys and perplexities of classical music with a more diverse audience.

---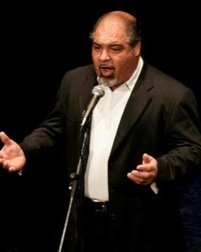 Born in Cagliari, Italy, tenor Andrea Pinna came to Canada in 2014. His singing career started late, at the age of 33, in a tourist village in Sardinia. This initial experience of singing in public was surprising and very emotional for Andrea. As a result, he began to study classical singing. As his natural talent became exposed, he performed in Milan, Bologna, Palermo and and his native Cagliari. In 2012, Andrea produced a CD of Italian popular arias and Neapolitan songs with much success and began touring Italy. In Edmonton, Andrea continues to improve his musical talent and works to build a better future for his family in Canada.
---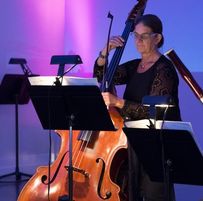 Janice Quinn began playing the bass at the age of six. After many years of instruction from her mother, Paddy Brine, she attended Interlochen Arts Academy where she studied under Winston Budrow, Larry Hurst and Tom Knific. From there Janice moved to NYC where she received both a Bachelors and Masters degree from the Juilliard School, studying under John Schaeffer and Homer Mensch. Through music, Janice has been fortunate enough to travel around the USA and Europe playing under many famous conductors. She has been a member of the Edmonton Symphony for more than 20 years and is married to ESO clarinetist David Quinn. Janice is an active volunteer in her community. She is the Blue Quill Community sports director, running their soccer program and overseeing their new tennis program. She is also on the organizing committee of BQ 's Party in the Park - a 12 hour music festival which includes 3 stages, 3 beer gardens, fireworks, children's area and more!
---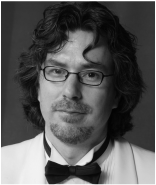 Brian Sand has performed trumpet with many of Canada's leading symphonic ensembles, including seven years with l'Orchestre Symphonique de Montreal, and has served as Principal Trumpet of the National Arts Centre Orchestra. Brian studied trumpet privately with many of the finest performers of our time, including Adolf "Bud" Herseth, Thomas Stevens, James Thompson, Paul Merkelo, Allan Dean and Louis Ranger among many others. He taught trumpet at McGill University and was Visiting Assistant Professor at Memorial University in Newfoundland. He holds degrees from Yale, McGill, and the University of Victoria. He performs regularly with the Edmonton Symphony Orchestra and teaches privately.
---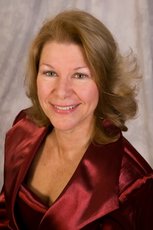 With a Masters in Voice and Opera from the University of Michigan (Ann Arbor), Detroit-born soprano Janet Smith set off for Toronto. She became a professional choral singer with The Elmer Isler Singers and an opera singer with the Canadian Opera Company Ensemble, and was in demand as an oratorio and concert singer on CBC Radio and TV and with many orchestras and collaborative pianists in the Toronto area. Since her arrival in Edmonton to sing with Edmonton Opera, she co-founded Alberta Opera Touring Association and sang in hundreds of schools and towns throughout Alberta. Edmonton solo performance highlights have been: Bachianas Brasileiras #5 with the cellos of the Edmonton Symphony and Bill Eddins conducting, Brahms Requiem and Rutter Requiem with Pro Coro Canada, and Mozart Requiem with Edmonton Metropolitan Orchestra, all at the Winspear Centre. Presently she teaches voice to many happy adult students in Edmonton, and works as vocal coach or section lead with Edmonton Metropolitan Chorus and Richard Eaton Singers, while commuting from a farm near Onoway.



---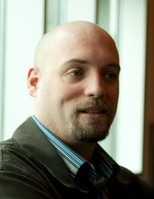 Conductor Andriy Talpash is a passionate advocate for new music. He has composed works for many notable North American ensembles and soloists, and his works have been performed throughout Canada and the United States, and has been broadcast on Canadian, Australian, Spanish and Turkish national radios. He has received grants from the Alberta Foundation for the Arts, Canada Council for the Arts, Conseil des arts et des lettres du Québec, and the Canadian Broadcasting Corporation (CBC). Andréa received a Bachelor Music (composition and saxophone performance) from the University of Alberta, a Masters and a Doctorate in composition from McGill University. Since 2005, Dr. Talpash has been teaching music composition, theory, and orchestration at the University of Alberta. He is also the music department's New Music Coordinator, and directs the music department's new music ensemble, Contempo.
---